Coaching is not one-size-fits-all.
Your needs are different than your sister,
your mum, and your best friend.
Rather than focus on what works for others,
your sessions will be tailored for you.
I won't offer you more ways
to look outside of yourself for answers.
I'll lead you back to the answers that are within.
I'll use a variety of tools to help you find the path,
but that path is already inside of you.
It always has been.
You simply need support to get there.
While we will customize the content of your coaching sessions to fit your needs,
I offer 3 different structures for our time together:
Excavation
Renovation
Devotion
Are you interested in finding out if coaching is right for you? Do you feel blocked or like you're treading water in life and want to break through to your next stage of growth? Are you ready to move forward in your life but aren't sure how? We'll go through a guided meditation, get crystal clear on what you're struggling with, and I'll give you a road map and some practical tools to start you on your path.
Anna's approach is nurturing, accepting, and honest, which helped me to nurture, accept, and be honest with myself. She creates a safe space in which it is okay to discover and say out loud things that I had kept hidden. The visualization exercise helped me to discover and access parts of my emotional life that needed tending to. As I processed, Anna helped me to turn my discoveries into positive "I statements," which I have used as daily mantras since our session. I walked away from our session feeling a new sense of freedom and lightness.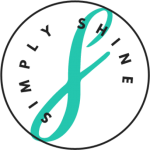 €750 (a €150 savings!)
6 coaching sessions, 50 minutes each
(in person or via Skype)

6 personal support emails

6 months of weekly affirmation emails
BOOK NOW
You're ready to tackle a big question or project, and you need sustained support. Spaced over 3-6 months, we will create major movement in your life, getting you out of the stuck places and firmly on the path to where you want to go. You'll be amazed at how much can shift in this short period of time. This package is great if you've just suffered a rupture in your life, especially a breakup or loss, and you need more than 1 session of support to see you through.
I first hired Anna to hold me accountable to my creative projects. I wasn't anticipating that underneath my resistance to my work was a deep sense of unworthiness that was holding me back, not only in my writing but in my entire life. The process of working through it with Anna has been full of joy and love. Every session is like a big hug followed by an injection of jet fuel. With Anna, I am held accountable and ACTUALLY GET THINGS DONE. Yet this isn't accomplished through pushing or hustling, but through being less critical of myself. Who knew? I've been working with her over a year, and there isn't any challenge that I wouldn't hire Anna to help me embrace, professionally or personally. This gem with such radiance always gives me the courage to shine.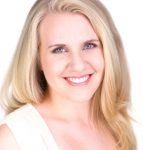 Emily Bohannon
Playwright + Screenwriter
When nothing less than total transformation is an option, the Devotion package is for you. This is not a quick fix, but a long-term commitment to yourself. Think about where you'd like to be this time next year. Devotion will support you each step of the way and hold you accountable to making the changes you're ready to make. It's also ideal if you have a creative project you've been longing to do but keep putting off. This program will help you follow through and bring your creativity out of hiding.
€1,500 (a €300 savings!)
12 coaching sessions, 50 minutes each (in person or via Skype)

12 personal support emails

essential oil support

12 months of weekly affirmation emails
BOOK NOW
When I started my session with Anna, I was not feeling good about anything really, but Anna has a great energy and she can relate to people. Anna talked me through a meditation and from there helped focus my mind on clear intentions, which sounds simple but for me these were enhanced by the exercises she provided and guided me into, not just during the session but also for the weeks to come. These were strong tools for me that helped map out a plan mentally and spiritually which culminated in a real physical action. Anna brings her strength as a person into the session which grounds you in the moment.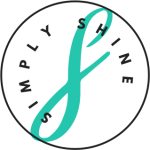 Pricing by consultation.
Contact me with:
your organization name

the size of your group

desired date(s)

what you'd like to accomplish
I will follow up with a quote and consultation.
BOOK NOW
2-hour sessions for a morning or held over multiple days
Whether your groups is 5 of your closest friends, a small business, or a corporation with large and small teams that need support, I will build a bespoke program to lead your group to greater self-expression through these topics and more:
Crystal Clear Communication
Trustworthy Teamwork
Creative Collaboration
Leading with Love
Cancellation Policy
If sessions need to be changed or rescheduled, please give me 24 hours notice. There is a €50 fee if you change or reschedule within 24 hours, and on the flip-side, if I need to change or reschedule within 24 hours, I will give you €50 off your next session.
Disclaimer
Coaching is not therapy or psychological counseling. If these services are needed, please seek help from a licensed professional. Your sessions are confidential, and it is my hope to create a safe place for you to explore, grow, and transform.
Questions? 
Have something else in mind? Let me know what you're looking for, and I'll create a custom package for you.
I'VE GOT QUESTIONS